Are you here which means you are a YouTuber or Blogger? Do you know which bank is best for receiving Google AdSense payments in Pakistan 2023?
We discussed the best bank for receiving Google AdSense payments in Pakistan further we also discussed how to add a bank account to your Google AdSense.
Most YouTubers and Bloggers are facing this problem, they added other banks such as MCB, Punjab Bank, and so on.
How to add Bank into Google AdSense? (Expert Guide)
We discussed step by step how to add bank into Google AdSense, kindly follow the steps that are mentioned below:
Open a Google AdSense account
Go into the "Payments" section
Click on "Add Payment Method" (have you already added a payment method then click on manage payment method)
There are two options: "Add new cheque details", and "Add new wire transfer details"
Choose "Add new wire transfer details"
You need to fill up all information about the bank account
Then click on save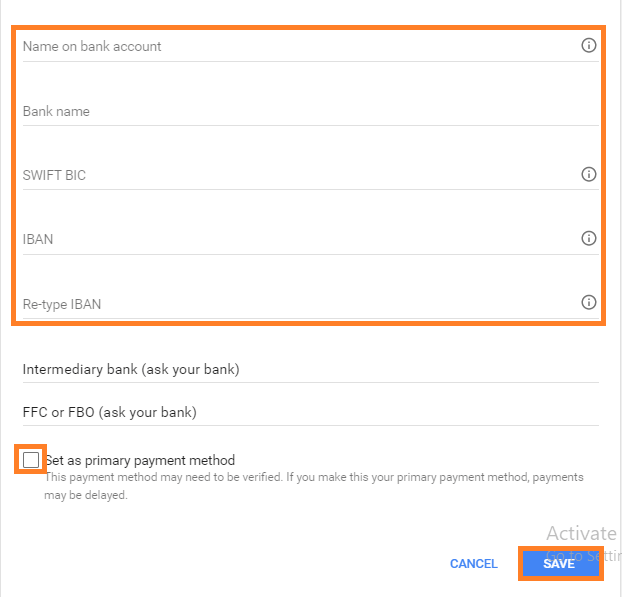 Now your bank account has successfully been attached to your Google AdSense account, if you have any queries kindly visit the official Google AdSense blog.
Have to Google AdSense account for the blog? If yes then okay otherwise you can get help from this article, "How to get Google AdSense approval in 2023".
Which Bank is Best for Receiving Google AdSense Payments?
United Bank Limited (UBL) is the best bank ever for receiving Google AdSense payments. Yes, I'm personally using this bank for getting Google AdSense payments.
You don't believe it they only charge 500 to 700 Pakistan rupees at 100$, that is great! Further, if we talk about other banks they charge normally 15$ to 20$ at 100$, so this is a huge amount for newer YouTubers & Bloggers.
I don't recommend you use other banks for this purpose. You can create a bank account in UBL easily, just need to CNIC copy and go there. They will create a "UBL Asan account" in which you can deposit 5 lac Pakistani rupees. They don't require any further documents for opening your bank account and it's free which means you can open an account in UBL free of cost. Hope so this will be good for you. What is your opinion?