NayaPay is a private institute used worldwide and also services available in Pakistan. this online electronic money transaction platform has been regulated by the State bank of Pakistan which means it's an authentic and secure platform to send money to your friend within the country or internationally. It's a legal and registered online wallet account linked with many local banks.
This is one of the most useful ways that allows you to send money from 50,000 to 200,000 per month. Apart from that it also provides free service with 0 transaction fees within the country on international payments, it will charge only a 1.5% fee.
How to Create NayaPay Account in Pakistan? Step-by-Step Instructions!
To create a NayaPay account in Pakistan follow the below procedure. it's a step-by-step easy procedure to create an account. Before that, you must have an active number and a valid email address. Let's discuss the method to create an account.
First of all, you have to download the NayaPay app from the Google store which is absolutely free. After downloading and installing the app launched an app on your android mobile.
Now click on the register tab available on the app home page. After that provide your full name along with your email address and then move to the next page.
Now enter your contact number that is currently active and running on the phone on which you are creating your account along with network or service providers like ZONG, Telenor, etc. After that, the OTP will be sent to you on your number for verification purposes. Verified it.
At last, choose your NayaPay id and password that you can remember easily. Now your account is ready to make transactions. But the further purpose is verification of your ID card and face recognition through the NayaPay camera scanner system!
Open the "NayaPay App"
Click on the "Register" Button
Enter the Valid Full Name, Email, and Address
Enter the Contact Working Phone Number
Enter the OTP that will receive on Register Number
Just Click on Verified Now!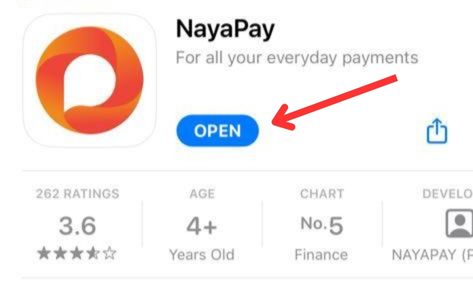 Further, there will be an ID card and face verification which you must have a valid ID Card and himself. Scan the ID card and Face through the NayaPay camera scanner system. Then you will be able to use a valid NayaPay account.
What are the Requirements for Creating an Account on NayaPay? Keep in Mind!
NayaPay in Pakistan supports all types of transactions local and international. You can make payments by using this service online. It is a trusted platform in Pakistan. but there are requirements to use this platform.
If you are 18 years old or above 18 then you are able to use a NayaPay account in Pakistan to make transactions and withdraw money. This is because using a NayaPay account you need to verify your account by ID card and other authentication.
NayaPay Account Limit: Daily Receiving and Sending Money!
No doubt with NayaPay you can make transactions and withdraw money to send money but this wallet account has a cash limit that is up to 50,000 on a monthly basis that is on initial basis.
To upgrade this online wallet account, you must have to follow the biometric verification process at the nearby banks that have NayaPay support like Meezan bank and HBL bank. With this verification, you will be able to make transactions up to 2 lac per month.
Is NayaPay App Safe to Use?
NayaPay is one of the trustworthy wallet accounts that is used by many people in Pakistan to make payments on a daily basis. This platform not just support withing country transaction but also support the international transaction.
NayaPay app is totally safe and secure app all the information on your account is secured and protected by a firewall no one can breach your personal information and no one can access and view it.
FAQs: Common Related Queries!
Can I upgrade my NayaPay account?
Yes, you can upgrade your account limit up to 200,000 per month as initially, your account limit will be 50,000.
How to Order a Free NayaPay Debit Card?
No doubt, NayaPay offers a free debit card. You need to open the app and click on the "Cards" option then click the "order a debit card". Keep in mind, it's totally free, you don't need to pay anything for this card.
How many days does NayaPay Debit Card get Received?
Usually, it takes almost 5 business days but sometimes it could exceed 10 to 15 days. It depends on the NayaPay company! Recently, the cards were not available due to the close of manufacturing and now you can order!
Final Words
I hope all the above information will be fruitful for you. In this article, you will be able to create your NayaPay account easily and extend your account limit and all requirements to create an account on this platform. This content is not based on various websites rather I recently create a NayaPal account and receive a debit card for online truncations. so, it will be helpful for you! Thanks for visiting.