Information technology (IT) is essential in a business's operation. When there are issues with IT, downtime and loss of productivity become possible. This can badly impact a business's profit and reputation.
Luckily, you can outsource your IT processes to an IT support firm. It's a third-party company that handles, provides, and supports IT-enabled business services, processes, and infrastructure. Often, businesses mix outsourced IT support with in-house IT teams.
If you want to outsource other business tasks to a third-party IT service, there are a few pointers that you must consider. First, you must determine the projects or tasks you need to outsource. Second, you must hire a reliable company to handle your IT tasks. Lastly, negotiating contracts with the company is crucial. After taking these steps, that's only when you can enlist an outsourced IT support service.
Types Of Outsourced IT Services
Outsourced IT support firms can provide various services, ranging from ransomware protection to network security. Other activities that a business can outsource through these service providers are:
Firewall configuration
Network installation, repair, and maintenance
Software development
Cloud management and storage solutions
Hardware purchasing and upgrades
Server set-up, installation, and monitoring
Obtaining these services through outsourced IT support can help your business save money. For one, these service providers can allow you to use the latest technology solutions to avoid spending financial resources on expensive software or hardware. This not only saves you money but also helps your business continue its operations through the most secure technologies.
How Outsourced IT Support Can Save You Money
Reduces Salary, Hiring, And Training Costs
You can spend considerable time and money interviewing, hiring, and training new IT team recruits. The cost of the hiring process for a potential employee can range between one and three percent of a business's annual revenue. When factoring in the annual income of an in-house IT support member, this cost could add up to tens of thousands of dollars per year for your business.
More so, it's possible that a single IT team member will not be enough to handle your overall security, IT infrastructure, and technology requirements. Thus, you may be required to hire additional staff, leading to more financial costs.
Luckily, your business can address these issues by outsourcing your IT tasks to a third-party IT support service. When you hire an external firm, you can avoid hiring one or more in-house staff members. Moreover, your business won't have to spend money on HR costs, insurance, and bonuses. You also don't have to deal with handling new staff. This can save you money over time.
Saves Money By Improving Your IT Operations
A working IT process doesn't imply that it's the most efficient way of doing tasks. Thus, you must consider how you can enhance a particular IT process. Ultimately, this can help you save money. For one, you can avoid downtime and be more efficient and productive.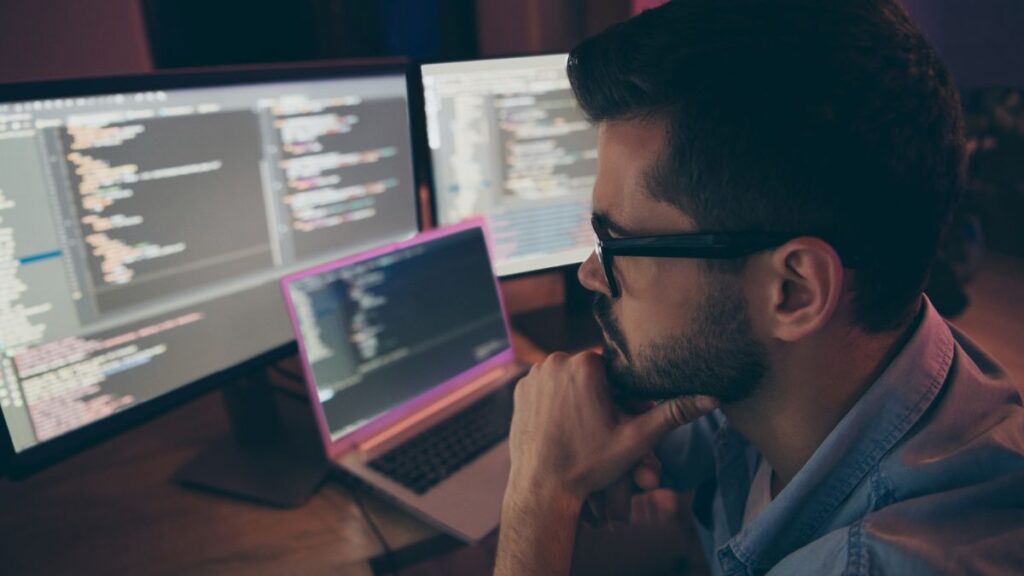 One way to improve your IT tasks is to outsource them to an IT service and support provider. These IT experts can modify and streamline your technology processes. This helps them do IT tasks more efficiently, saving you money as time goes on.
Prevents IT Downtime
One of the crucial factors that lead to a more successful business is its uptime and availability of vital resources. Thus, if you want your business to operate continuously, you must prevent issues that lead to disruption. One issue that you can prevent is downtime.
Downtime is when a computer, website, or IT system is offline or unavailable. There are many reasons a business can undergo downtimes, such as human errors, environmental disasters, shutdowns for maintenance, and hardware and software malfunctions.
There are adverse consequences whenever a business experiences downtime, such as:
Business disruption
Loss of employee productivity
Damage to reputation
Likewise, downtime can also lead to significant financial loss. For one, it's expensive and can impact how a business generates profit. A loss of employee productivity can happen every time there's downtime. This can result in less time on tasks that result in more revenue.
Fortunately, you can take steps to reduce the likelihood of unplanned downtime. You can update and patch your business's operating systems, hardware, and applications so your business can address security threats. You can also install a backup power system. Lastly, you can create an emergency response program.
Another way to deal with unplanned downtime is to hire an outsourced IT support company. They can offer 24/7 preventive maintenance for your IT system to ensure your business continues with its activities despite malfunctions or disasters.
Enables You To Scale Up Or Down Easily
Outsourcing IT services can provide a cost-saving advantage in various ways, including the flexibility to adjust the number of hours used each month. For example, if your business has seasonal fluctuations and requires more IT support during the summer, you can hire a third-party IT company to increase its services during those months.
Because you can change the amount of time you can use an IT service, it allows you to use your financial resources only when needed. This varies from hiring an in-house IT team in which there are no adjustments.
Wrapping Up
Hiring an IT support firm is ideal if you want someone reliable to handle your IT system and infrastructure. An outsourced IT support service can help your business in various ways. These can range from software development to firewall configuration, among others.
Additionally, enlisting such support services has many advantages. For one, they can lower your hiring, training, and salary costs. This is because you won't have to hire and train new IT staff members to handle your IT system and processes.
Secondly, it can help improve your daily IT operations. This makes your business more productive and helps limit downtime, which can set you up for creating more revenue.
Lastly, an outsourced IT support service can save you money by preventing downtime. Because downtime leads to loss of productivity, it can result in loss of revenue or even reputational damage. Luckily, an outsourced IT support service can improve and streamline how your IT system works. This can help prevent issues such as unplanned downtime and ensure the smooth run of your operations.