In this modern business world, advanced technology can help increase the efficiency and productivity of your organization. However, technology also changes at a fast pace and most businesses may not be equipped to keep up with the advancement. And yet, IT is one of the most important skills you'll need to thrive in this competitive business world. Fortunately, there's a way to keep up with your business's IT requirements.
Whether you're current IT team is having a hard time accommodating your increasing tech requirements or you don't have the budget to establish a full IT department yet, working with a reliable managed IT service provider like Go Computek at www.gocomputek.com is a great option.
What Are Managed IT Services?
A managed IT service provider or more commonly known as a managed service provider (MSP) is a third-party company that helps manage another business's specific IT needs, including security, network systems, ongoing IT support, cloud services and so much more.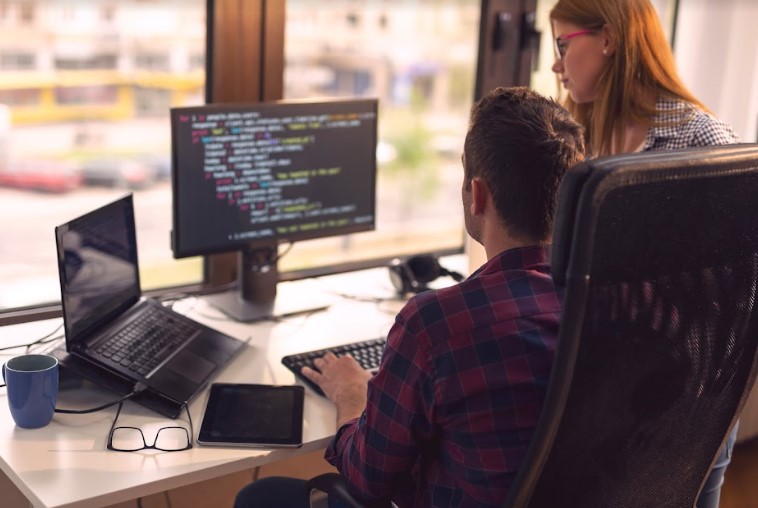 Working with a reliable managed service provider offer businesses the opportunity to adapt and innovate in a technologically advanced business world without taking on the time-consuming and challenging responsibilities involved in maintaining a full IT department.
An MSP can help you enjoy numerous benefits including:
Cost-effective IT skills and solutions
Improve business efficiency and productivity
Ensure superior protection and security
Streamlining IT-related functions and requirements
However, choosing to outsource a managed IT service provider doesn't mean you can automatically enjoy the benefits mentioned above. There are several strategies and tips you need to consider to ensure that you're getting the most out of their services.
6 Tips To Maximize Your Partnership With A Managed IT Service Provider
The first step to help you effectively utilize the services of a managed IT service provider is to have a clear understanding of what you need. Whatever your goal or purpose for outsourcing an MSP, it's important that it aligns with your specifications and requirements.
When you know what your business's IT needs are, you can easily tell that you're working with the right provider or if you need to switch to another one. Create a list of IT task requirements you need. If you're short on budget, check which services are a priority for your business. Also, make sure to look into specific services you need such as custom web and app development.
When you clearly understand your specific IT requirements, it's easier to choose a more suitable service provider.
Find The Right Managed IT Service Provider
To get the most out of your managed IT services, you first need to find the right MSP. And there are several things to consider when choosing the best MSP to partner with. These include: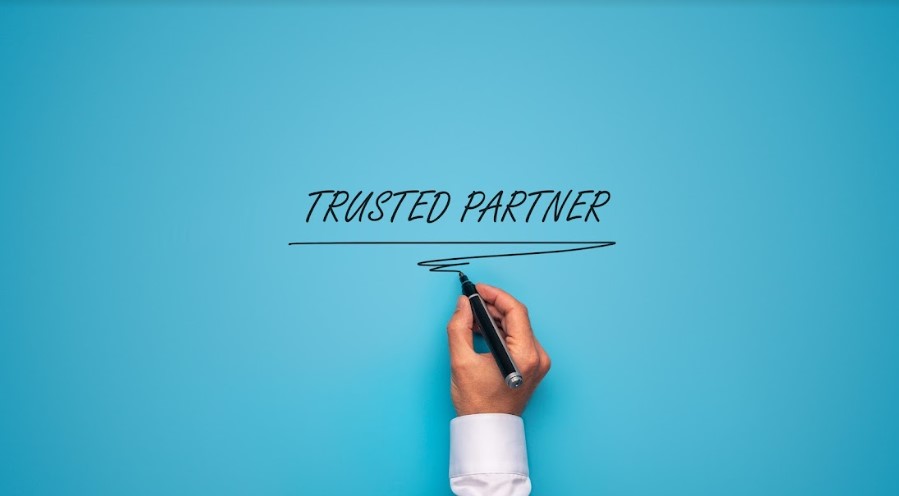 The increasing demand for managed IT service providers has resulted in more fledgling businesses in this industry. And while there's nothing wrong in choosing MSP startups, if you're looking to get the most out of an MSP partnership, it's better to choose companies with a proven track record. You want to find a provider with enough experts in their team who has the necessary experience and skills to deliver the services you need.
IT outsourcing will cost your business. However, it is generally more cost-effective than establishing your own IT team. That said, you still need to be smart when choosing an MSP to outsource.
Like many markets and industries, some managed IT providers advertise prices that may be too enticingly cheap. Make sure to avoid the pull of these low-cost services. While your budget is a critical consideration, you should never skimp on your IT needs, especially if it's about security. After all, a sound IT ecosystem can influence your business's growth, profits, and overall stability.
Regardless of how confident a potential managed IT provider appears on their social media or website; you must look into their online reputation more thoroughly. Reviews, testimonials, and online ratings on review websites can help provide better insight into how they do business.
Don't instantly cross out a company with negative feedback. One or two low ratings and negative feedback are normal. After all, no one can fully satisfy every client. That said, if you spot a trend of negative feedback, consider other options. Always use feedback from actual clients to help narrow down your choices.
Choosing a managed IT provider that offers specialized or advanced services allows you to take advantage of those services, whether today or in the future. In comparison, when you choose a provider with a standard service and expertise selection, you may find yourself searching for another provider after growing in size, which will cost you time and resources.
One of the most critical factors to consider when choosing a managed IT service provider is the service level agreement (SLA). This is by far the most important document you'll sign when outsourcing an IT company. So, make sure to read the fine print.
The SLA defines the level of services you should expect from the provider, including maximum response times for requests and minimum service uptime, which can have a significant impact on your operations. It may also include an explanation of how to report problems or what the conditions are if there's a disruption to their service.
Make Them A Part Of Your Team
Once you've chosen a managed IT service provider, you want to make them a part of your business or your existing IT team, instead of just being a 'third party' or a 'provider.' Remember, an MSP is your partner, so you should think of them as a part of your IT team and build a transparent relationship by letting them see the true conditions on the ground.
After all, the more your managed IT provider knows about your business and IT operations, the better they can tailor their services to your goals and needs. That said, you shouldn't give them all the details, especially information they don't need to fulfill their roles. Providing the right information about your business IT issues and strategies allows them to give you better support to meet your long-term goals.
Furthermore, you may want to provide useful and honest feedback to your MSP partner. This allows you to treat them like any internal asset of your business while helping them get a better understanding of how to serve your company better.
Set Clear Roles, Expectations, And Metrics
Setting clear roles and expectations with the partnership can help maximize the relationship and ensure its overall success. Often, this is where having a clear SLA comes into play that outlines each role and expectation.
In addition to an effective SLA, you also want to set a reporting structure to avoid any redundant job requests and functions which can lead to reduced performance and productivity. By understanding who will be performing what role or task, everyone can effectively support and contribute to your company's growth.
Lastly, you also want to set metrics so you can evaluate the effectiveness of the managed service arrangement. Make sure to define metrics before your contract start and let the provider know. This way, they can focus their efforts on concerns that truly matter to you.
Let your provider know the metric results, especially if they aren't keeping up with regular assessments. Regular check-ins can provide both companies the chance to understand what's working and what's not, allowing them to make the necessary changes to gain better results. This helps ensure that both parties are satisfied and happy with the business relationship as possible.
If you're considering outsourcing a managed IT service provider, your company needs to be open to big changes. While change is an inevitable part of every business, some companies are less accepting than others.
Since your IT provider will be managing most or all of the IT-related tasks along with your existing IT team (if you have one), you want to make sure that your company, employees, and processes can go with the change. This is particularly true for your existing IT team. They will have to work with your managed IT service provider and adapt to their methods and processes and vice versa.
While this can be daunting, the best MSP partner can help guide and support your business and IT team throughout the transition.
Lastly, to maximize your partnership, you want to let your MSP do its job. It's what you pay them for. You need to only pay attention to the results but let them figure out how they want to provide the necessary service to your business.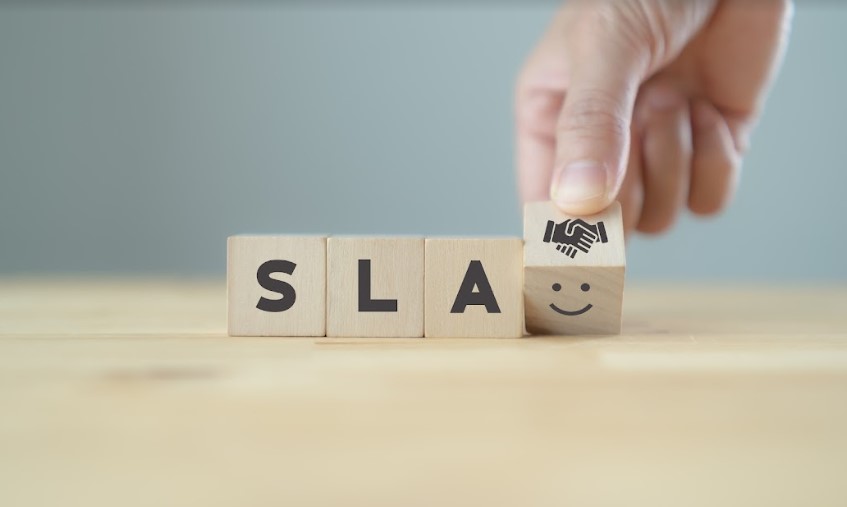 In general, managed IT providers support several businesses. And with their experience, they've most likely had a better understanding of what should work for your business to meet your goal. As long as they're not doing something unethical, illegal, or disruptive to your business, you want to focus more on their results and not how they're getting them.
Takeaway
Managed IT services providers can help improve your business's IT-related tasks and allow you to keep up with the fast-changing technology of the modern world. That said whether you're still hunting for the best MSP partner or already have one, following the above tips can maximize the services you get and help establish a more beneficial business relationship.