Since the IT industry has grown exponentially over the years, IT support services have grown in high demand with it.
Nowadays, companies must regularly monitor IT trends in their respective industries to remain competitive. But trends are ever-evolving. Fortunately, that's something that IT support companies can assist with. Network security services, managed IT services, cloud backup solutions, and cybersecurity management are just some of the services these firms provide.
Every IT support company is different. Therefore, you must choose one according to what your company needs. But choosing the ideal IT support company isn't as easy as you might think. You have to be willing to do thorough research and conduct interviews to establish the ideal partner for your business.
To make the process easier, start by asking the right questions. Below is a list of some questions you should ask before hiring IT support companies in Boston.
What's Included In Your Contract?
It's vital to clarify the terms of any contract before signing it. Verify if your service-level-agreement (SLA) contract covers on-site visits. Check the number of on-site visits covered if they're part of your contract. Additionally, see whether the IT support company provides cell phone troubleshooting. All of these should scale with your requirements and budget.
Above all else, you must know if the company providing your IT support is excited about working with you. They should demonstrate a willingness to negotiate a deal that benefits you. If they're sincere, they would be open to adjusting the terms of their services and strategy to suit your requirements and budget restrictions. When a business partner shows a readiness to meet you where you're at, it creates a solid foundation for a strong relationship.
How Big Is Your Company?
The size of a company typically determines the range of services it offers. As an IT support firm expands, it accumulates more knowledge and expertise, letting it provide a greater scope of solutions.
In contrast, a smaller firm may find it challenging to deliver an excellent service because they may not have enough resources.
This doesn't imply that you should always pick large IT firms. It's a case-by-case basis. Large IT companies may be unable to adequately understand and address your needs because they have many clients to serve. You might be better off working with a smaller but more client-focused IT support company.
Nonetheless, bigger companies should be preferred because they tend to have enough resources to handle your requests. It's up to you to weigh the pros and cons and then choose the company that best meets your needs.
What Will You Do To Cyber-Secure Company Technology?
Given the rise in cybersecurity attacks, the IT support company you select should be able to develop and implement a solid cybersecurity plan to protect all of your digital information systems, especially those storing your essential data. They should have protocols for implementing firewalls, spam filters, anti-virus, and anti-spyware programs. Also, they must be able to conduct regular security assessments.
Moreover, trust is essential because the IT support company will likely have full administrator login privileges to most of your company's most sensitive data. To that end, you should do a background check on the track records of prospective service providers. Consider working with IT companies with an excellent track record, such as IT Support by Welsh or comparable alternatives in your area.
Do You Have A Service Level Agreement (SLA)?
This is an important inquiry since a service-level agreement is essentially a contract between the customer and the service provider. It guarantees a specific level of service, often uptime. Measures such as refunds or free service beyond the agreement's duration frequently apply if the agreed-upon level of service isn't delivered.
Also, your service provider's contract should include written documentation outlining impact levels and a mean time-to-respond and mean time-to-remediate for each one. Note that response times are a key component of SLAs. Make it so that your Recovery Time Objective (RTO) and your IT support provider have the same response times.
Can You Break The Contract If SLAs Aren't Met?
Unfortunately, some businesses can't change their IT support provider because their contracts bind them. If that's the case for your firm of choice, you should at least make sure they are trustworthy and reliable.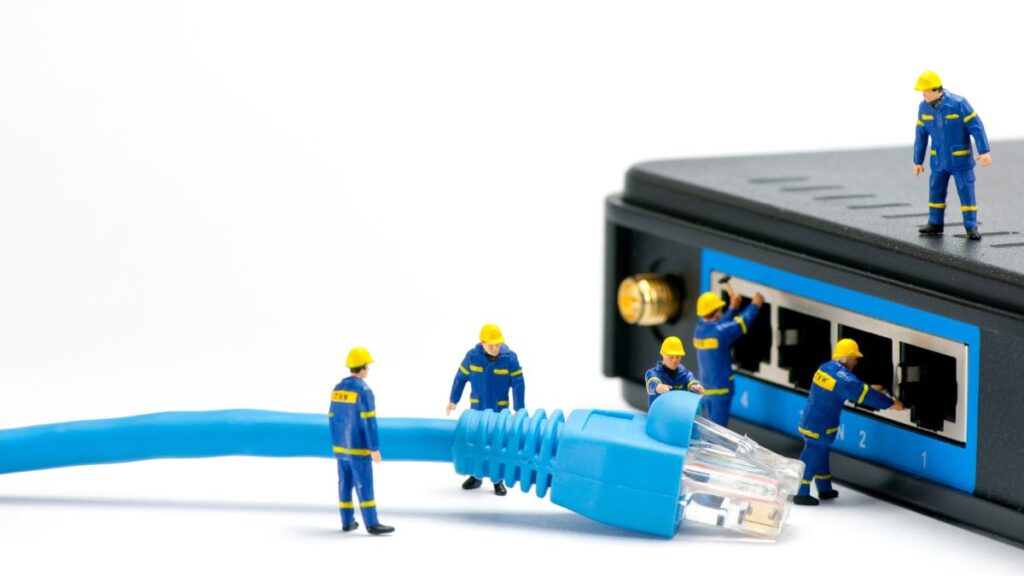 Nonetheless, an invalidation clause is always preferrable. If your service provider isn't meeting your expectations, you should have the option to opt-out of or terminate the contract. In light of this, make it standard practice to carefully analyze lengthy contracts.
What's Your Response Time?
If there is an issue with your IT systems, you should expect a decent response time from your IT support provider. There may be some instances wherein critical system components break down and will require an immediate response.
Response times may vary based on your service level and the amount of support you're willing to pay for. But, be wary of IT support companies that vow to always solve issues within a specific time frame. This is almost always a false promise. Solving problems might occasionally take considerably longer than anticipated. A certain level of expectation management is needed.
Do You Have Industry Experience?
It's always best to work with companies with ample experience in your industry. This is because they have a practical understanding of the ins and outs of that industry.
There are several sectors with strict regulations, such as healthcare and finance. Healthcare businesses, for instance, are subject to strict HIPAA compliance requirements. Therefore, if you're in the healthcare business, you should confirm that your prospective IT support provider can help you comply with and enforce regulations. Prioritize that alongside their capacity to resolve your IT compliance-related problems.
What's Your Pricing Structure?
It's critical to ascertain whether your IT support service provider offers flexible pricing. The service level and the hardware you have will affect the cost.
To adapt to your needs, some IT support companies provide solutions specifically tuned to your requirements. So, instead of attempting to squeeze your company into the service provider's box, find out whether they can adjust their prices to match your needs instead.
Do You Offer Different Levels Of Support?
Typically, different service levels are offered by IT support firms to accommodate specific budgets and requirements. It's fair to assume you'll experience less issues if you collaborate with a reliable IT support company. They're usually capable of addressing problems before they even arise.
So, it would help if you know what service levels they offer. Then, check whether any of them fit the description of what you're looking for. Here are the most common service levels:
Pay-as-you-go support – This option allows you to make payments at an hourly rate or a predetermined amount. This option may prove to be expensive over time.
Break-fix assistance – You may be billed hourly and will be required to pay either in advance or afterward. It may also be provided as part of a fixed-price agreement.
Managed service support – Here, the IT company actively controls your systems, drastically reducing the likelihood of problems. This level of support typically comes with a yearly contract.
Will We Get A Dedicated Account Manager?
This is an important question, particularly if you want to establish a long-term relationship with your service provider. Having a single point of contact inside the IT support company with whom you can establish a strong relationship is essential. By understanding your company and its goals, your contact can collaborate with you to ensure your IT needs are adequately met. Ideally, you should be able to deal with and escalate issues to one or two permanent contacts.
Do You Supply Hardware?
Not all IT service companies supply hardware or do on-site visits. Nevertheless, it's still helpful to know whether your IT support service provider can repair any damaged parts even if you buy all of your computer hardware from a separate supplier.
Do You Have Testimonials From Other Customers?
You can use this question to assess your prospective IT support partner's experience and level of competence. If they have worked with many clients, they should immediately provide you with some references. You can contact these businesses to confirm whether your prospective IT support provider has the high-quality services they claim to offer.
Moreover, verify if the IT support company keeps all its clients' commitments. Ask the references whether the company is responsive. Their responses will tell you the firm can serve your needs in a timely manner.
Additionally, a good IT support company should communicate with its customers effectively. Verify whether it maintains strong connections its clients and proactively solves their problems.
What Certifications Does Your Company Have?
In essence, accreditation and certification help to determine a company's reputation. An IT support company that has earned certain credentials demonstrates a specific degree of expertise, as determined by a third party, with no financial interest in the success or failure of the business other than the certification fees.
A firm with accreditations and certificates is always a good choice. However, some carry more weight than others. Check your prospective IT support company's status as a partner with organizations like Cisco, Microsoft, and Dell.
Are You Available 24/7 and On Weekends?
System or computer breakdowns can and do occur beyond regular business hours. Therefore, your IT support partner must be on call around-the-clock, every day of the week. To avoid hiring a company incapable of this degree of commitment, be very explicit about this expectation from the beginning.
Conclusion
Choosing the right IT support company for your business may not be easy. But now that you know the right questions to ask, you might have a better chance of finding the right one.
The above list isn't exhaustive but can be a good starting point. Nevertheless, finding a company that can meet your needs and is within your budget is very important. Consider these questions during your search.