If you've always wanted to live in a gorgeous vintage home complete with great antiques, regal lighting, floor-to-ceiling drapes, and rich furniture, now's your chance. Rich textures and vivid colors, elegant antique furniture, lavish textiles, over-the-top fixtures, extravagant architecture, Victorian house décor includes expensive finishes and everything that shouts grandeur. If you like a more minimalist look, this is not the décor for you.
The Victorian era was famed for its orderliness and classic elegance, which is evident in its décor. The Victorians felt that "emptiness" reflected inferior taste and status, so they crammed their rooms with heavy furniture and décor and crammed every conceivable corner of their homes with knick-knacks. When it comes down to it, nothing speaks of ageless beauty like Victorian mansions. Take a trip down memory lane and be inspired by Victorian home décor ideas to give your home a timeless feel.
Victorian Decorating Concepts
Fireplace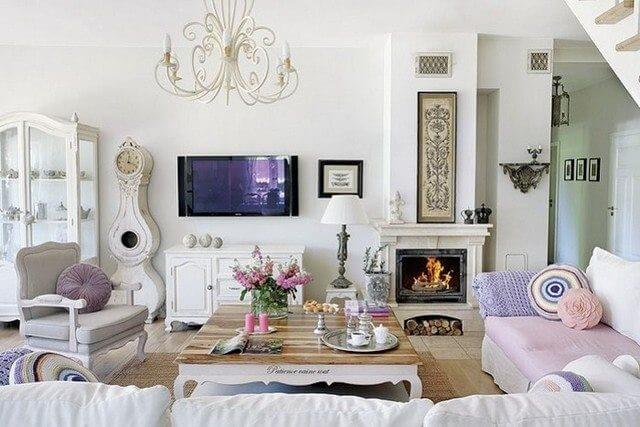 To keep the house warm in ancient times, the only accessible source of heat was the fireplace. Because there was no electricity, radiators, or central heating, most residences had fireplaces. Installing the best electric fireplace may be the simple solution if you want to bring Old Victorian elegance into any area. You can choose any basic, polished fireplace with carved brackets and simple corner decorations. If you think fireplaces are impractical, consider constructing a fake fireplace with a marble finish or a wooden fireplace painted to seem like marble.
Wicker
You'll be lured to intricately carved Victorian antiques, but they'll burn a hole in your wallet. Never worry if the antique furniture appears to be out of your price range. You may mimic the grandeur of Victorian décor with less expensive wicker furniture. They will appear to gleam when coupled with lace cushions and rich, brilliant upholstery, creating an aristocratic impression with emphasized attractiveness.
Color
You may select from a variety of color palettes to bring Victorian charm and appeal to your home. To get the desired impact and mood, experiment with rich colors, neutrals, and pastels. Choose vibrant colors for furniture and wall coverings to include the Victorian style of décor. This will give your spaces more texture and depth.
Furniture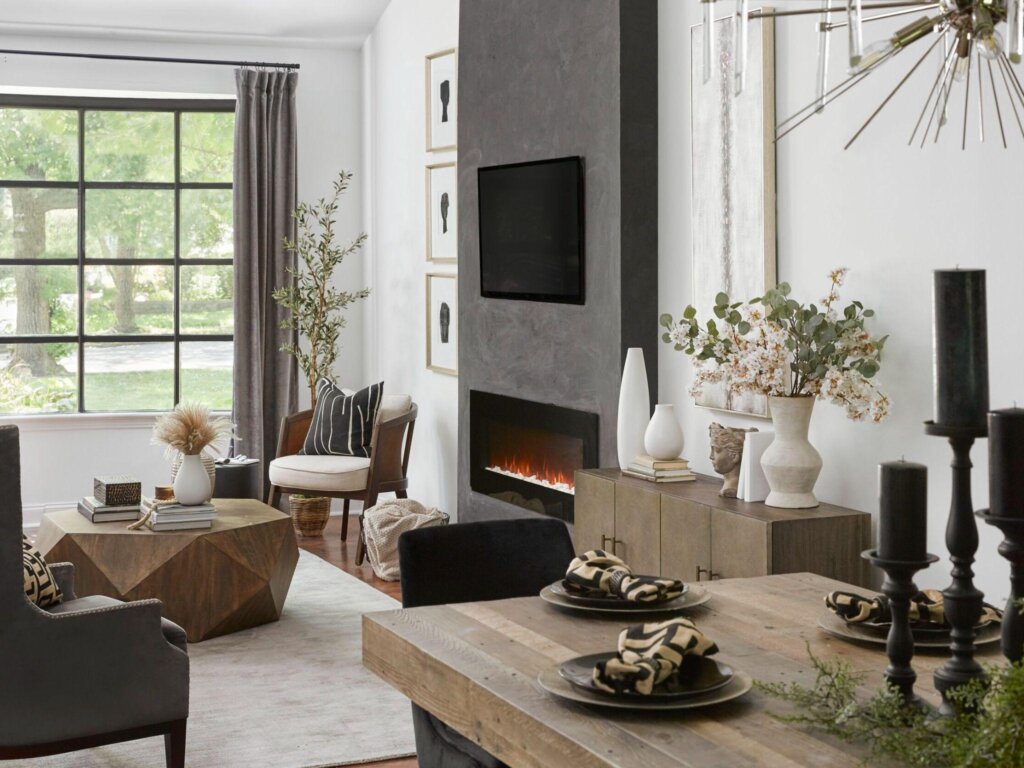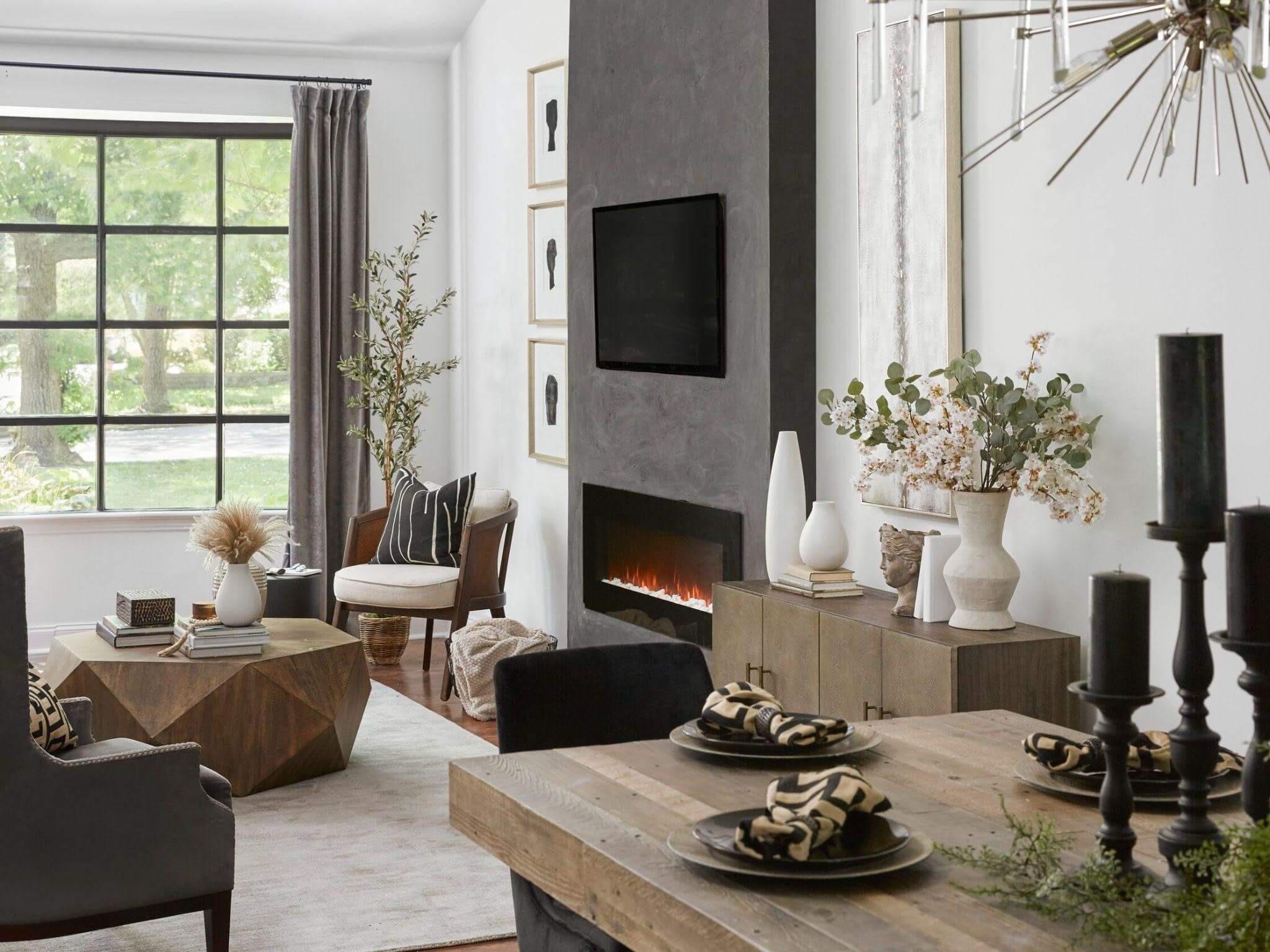 If you adore the ambiance of Victorian-style houses but despise the upkeep and clutter, investing in a few pieces of traditional-style furniture can suffice. Purchasing elaborate and luxurious-looking sofas, chairs, and armoires that are superbly ornamented and adorned is a sensible investment. Antique stores and flea markets may also have renovated antiques.
Tones of jewels
The Victorians painted their rooms based on their value and function. If you want to get a similar look, start by painting the halls and stairwell walls in somber gray. Victorians preferred deep jewel tones for their walls. For your living room walls, you might select from emerald green, ruby, or even sapphire. These rich colors, as the name suggests, will add richness to the home décor and provide a one-of-a-kind visual pleasure. They also provide a dazzling backdrop for the linens.
Materials
During the Victorian era, furniture was crafted of exotic yet hefty woods, however, today's Victorian design is created using less expensive materials. To complement your Victorian décor, you can choose velvet, leather, and other expensive textiles.
Flooring
Carpets, which were widely utilized in Victorian homes, may help replicate an opulent sense. You may choose a rug or carpet with a lot of detail in red, dark green, pink, or white. It mostly consisted of three-dimensional patterns of flowers, animals, and geometric themes.
Solid Wood Flooring is another excellent choice for replicating an opulent sense in Victorian homes. It adds warmth and sophistication to the decor, especially when paired with carpets with intricate details.
The front doors
Be cautious while choosing a high-quality front door, as there may be low-cost replicas of Victorian-style doors available. Use a wooden, typically painted door for a nicer and larger Victorian residence.
To capture the Victorian charm in your house, you must be careful as well as knowledgeable about the design. You can very easily realize your goal of buying a Victorian home with some work and replacement.
Paper for the walls
Wallpapers patterned in flower designs with backgrounds filled with red, blue, and yellow colors may be seen in the Victorian style of decor. In the earthy tones that followed the leaf and flower designs, these wallpapers were influenced by Gothic art. Wallpapers and bright, bold, spectacular designs may be used to give color and texture to your spaces.
Accessories
When decorating in the Victorian style, be sure you employ enough lighting. Set up some cash for the purchase of an antique chandelier. Chandeliers were the focal point of many Victorian residences. Adding one to your living room or dining room may totally change the look and feel of your house. Wall sconces and little light bulbs shaped like candle flames both contribute to the creation of a romantic environment.