Finding the perfect housewarming gift in today's fast-paced world can be challenging. While many people focus on practical items, such as home gadgets or home decor, a thoughtful gift that celebrates the new homeowners' style is always a welcome addition to any home.
In 2022, the best thing to take to a housewarming is the artwork. The artwork is a beautiful way to add life to any space, whether a painting, sculpture or even a set of photos. It also makes a great conversation starter, a gift the homeowners will cherish for years to come. So if you're looking for a memorable housewarming gift, the artwork is a perfect choice.
You can choose among the variety and styles of paintings, from family portraits to famous artwork reproductions.
Portrait Painting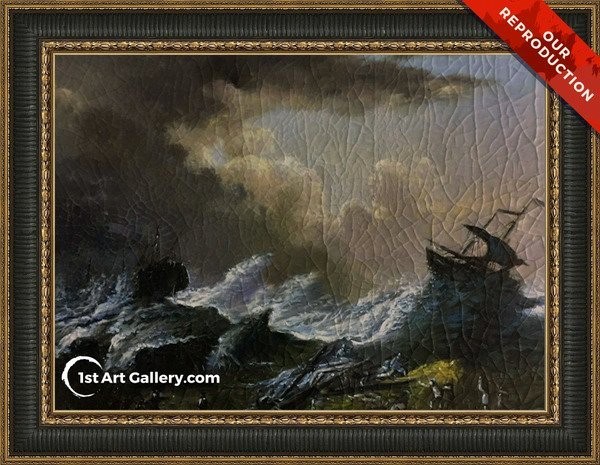 Do you want to gift someone a portrait painting? If yes, it's essential to choose the right photos to provide to the artist. The photos to portrait paintings should be clear and concise and capture the personality. If you know the person you are giving the painting to very well, you are likely to be able to select photos that will transform well into a painting.
However, if you are not as familiar with the person, consulting with friends or family members who can provide guidance may be helpful. Once you have selected the photos, you can choose between charcoal or cracked painting styles. Cracked paintings have an ethereal quality that can be very beautiful, but they may not be as realistic as a charcoal paintings. Acrylic portraits are also an option.
Ultimately, deciding which style to choose depends on your personal preferences and the type of message you want to send with the gift.
Wedding Portraits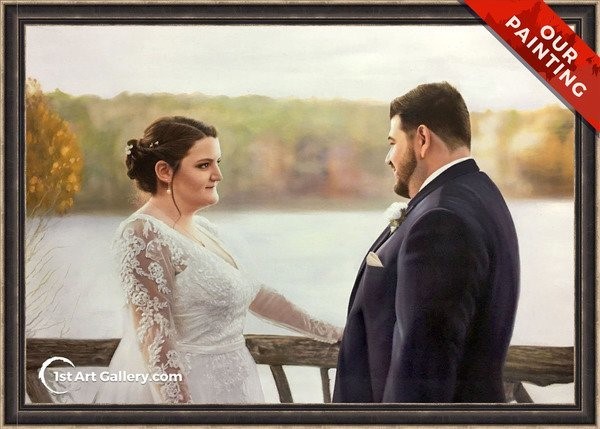 If your best friend has just bought a house after getting married, a wedding portrait can be an excellent detail to do for them. Wedding paintings are precious paintings of life. The portrait captures the moments of a couple's most important day, freezing them in time so they can be cherished forever. And the love between the newlyweds!
A skilled photographer will be able to capture these moments, creating a beautiful and timeless work of art. Wedding portraits are not only a cherished reminder of the best day of a couple's life, but they also make stunning decor for any home. Hang one in your living room or bedroom, or give one as a housewarming gift, and you'll be reminded or reminded of the fabulous day. These beautiful paintings for life will add an extra style to your decor.
Pet Portrait Paintings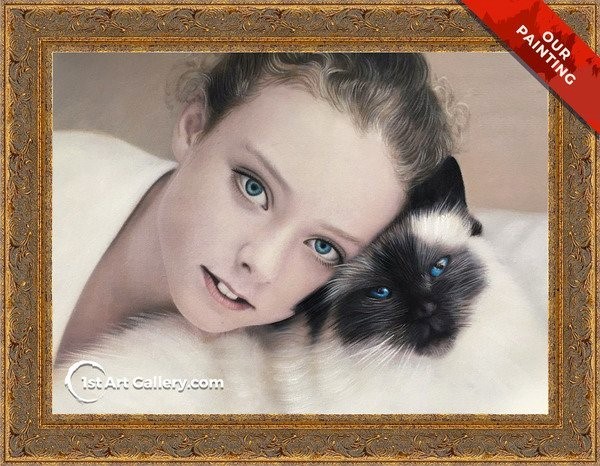 A home is not one without a child or pet paint. The paint colors cozy up a space and add life to any room. But what if you could paint your life uniquely? What if you could paint a family member or a pet and give it a housewarming gift? This is where pet paintings come in. They are the perfect way to show off the favorite furry friend and add a personal touch to the home decor.
Whether you paint a picture of a pet alone or with a family member, these customized paintings make for the coziest home decors. And not to forget, these artworks make great gifts for avid animal lovers. So, if you're looking for something unique and personalized, consider getting a pet painting made. You won't regret it!
Building Paintings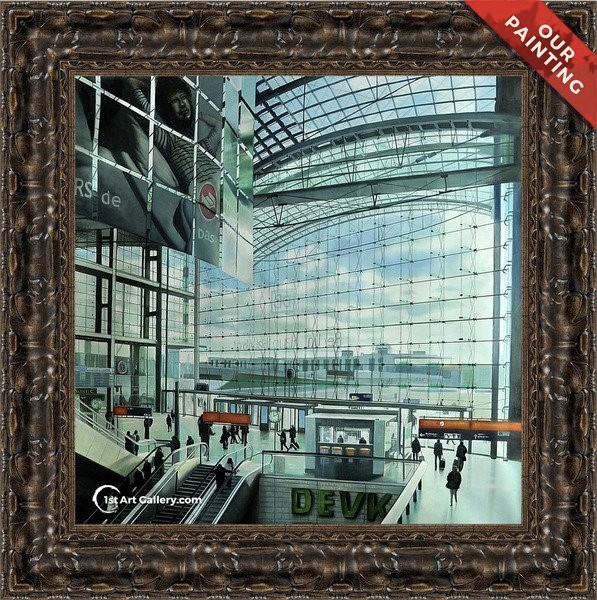 While many people choose more traditional housewarming gifts like a lovely plant or a set of towels, one of the unique gifts you can give is a real estate painting. This is incredibly thoughtful if the house is new or the building is particularly special to the recipient. A painting of the real estate can be hung in their new home as a constant reminder of your thoughtfulness.
It's also a great conversation starter – visitors will be intrigued by the meaning behind the painting and will no doubt appreciate your creativity. Whether you commission an artist to create the piece or do it yourself, a real estate or building painting is sure to be a memorable and much-appreciated housewarming gift. So paint the life colorfully, paint the life creatively with unique paintings for life.
Conclusion
Housewarming gifts are always challenging, especially if you do not want to be a typical person to buy a coffee set or some towels. If the person is a close friend of yours, paint your life portraits or create high-quality paintings for life to remember. Paintings are always great because they show meaning and imagination. A good portrait should show the spiritual and physical likeness of the person. If you go for this option, be aware that it is a significant undertaking and will take some time to complete. The upside is that your friend will have a one-of-a-kind piece of art that captures their likeness perfectly. If you're not feeling quite ambitious, consider purchasing a print of a painting by their favorite artist instead. Either way, your friend is sure to appreciate your thoughtfulness.