WhatsApp is probably the most widely used means of communication in the world today. People of all ages and professions use it as a means to communicate regularly with each other. In fact, the numbers are about 2 billion users worldwide.
However, with this immense popularity and the rise of cybercrime, there are also the chances of someone spying on WhatsApp to gain access to sensitive and confidential information. While WhatsApp conversations are end-to-end encrypted, hackers have their own ways of getting around them. In fact, all it takes is a simple search on our site on how to hack someone's WhatsApp to learn about them.
This article will look at the different ways you can find out if someone is spying on your WhatsApp. So let's dive right in.
How to detect WhatsApp spyware on your device
Check the history of your connected devices:
WhatsApp offers a feature called WhatsApp Web that allows users to scan a QR code to use WhatsApp from their computers. This makes communication very convenient, especially for people who work on their laptops all day long. However, it also means that someone could use it to their advantage to spy on your conversations. Given that, according to a CNET article, once connected to the account, one can "mirror" your WhatsApp, this is something not to be underestimated.
If you do not know how WhatsApp Web works, you may fall prey to these attempts. However, we will tell you everything you need to know about this method so that you can immediately detect when someone is spying on your conversations.
The first step in starting WhatsApp Web is to type the URL web.whatsapp.com into your computer's browser. This opens a page with a QR code, as in the image below.
Next, you need to open WhatsApp on your smartphone, go to the options button or the three dots in the upper right corner of the screen, and select WhatsApp Web. You will then need to scan the QR code on your computer screen, and you will be given access to WhatsApp Web.
The first thing to note is that the moment WhatsApp becomes active, you will notice a logo corresponding to a laptop on your phone's notification panel, as in the image below.
This logo indicates that WhatsApp Web is active on your computer. Now, let's see how you can detect if someone is using it to spy on you. If you have never used WhatsApp, or you have, but you have logged out of your last known session, and you keep seeing this logo, you can be sure that someone still has access.
While this can be an ominous sign, there is an immediate solution. Open WhatsApp on your phone and go to the option (three dots in the top right corner) and click on Linked Devices. This will show you the browser, and the time WhatsApp Web was last used on another device. If you notice an unauthorized connection, click on the device and click on Logout. This will sever all connections and disconnect the devices.
You notice strange changes on your WhatsApp:
Another sign that someone is remotely spying and monitoring your WhatsApp is to watch out for strange changes or messages you do not remember making or sending. If this happens, it can be highly damaging to your security and reputation, so you must be constantly vigilant.
Your phone heats up when not in use:
Every smartphone is bound to get a little warm when in use or when charging. This is especially true for devices that are tuned to use powerful fast-charging mechanisms. However, if you notice that your phone is heating up even when it is not in use, it could be a sign that there is some program running in the background. It is most likely spyware or a keylogger, and it is also likely being used to spy on your WhatsApp and the rest of your device.
Your Whatsapp slows down while the rest of your phone is fast
If you notice that your WhatsApp is slowing down while the rest of your phone is still super-fast, this could be a sign that someone is using spyware to spy on your WhatsApp.
Your battery is draining faster than usual:
Every mobile phone user is generally aware of how long their phone battery lasts on an average day of use. This might include using social media applications, watching a few YouTube videos, Netflix, or using your device as a mobile hotspot.
However, if you suddenly notice that your device's battery has started draining much faster than usual without a corresponding increase in its usage, this could be a sign of a background app that is consuming some of its juice.
How to remove WhatsApp spy apps from your device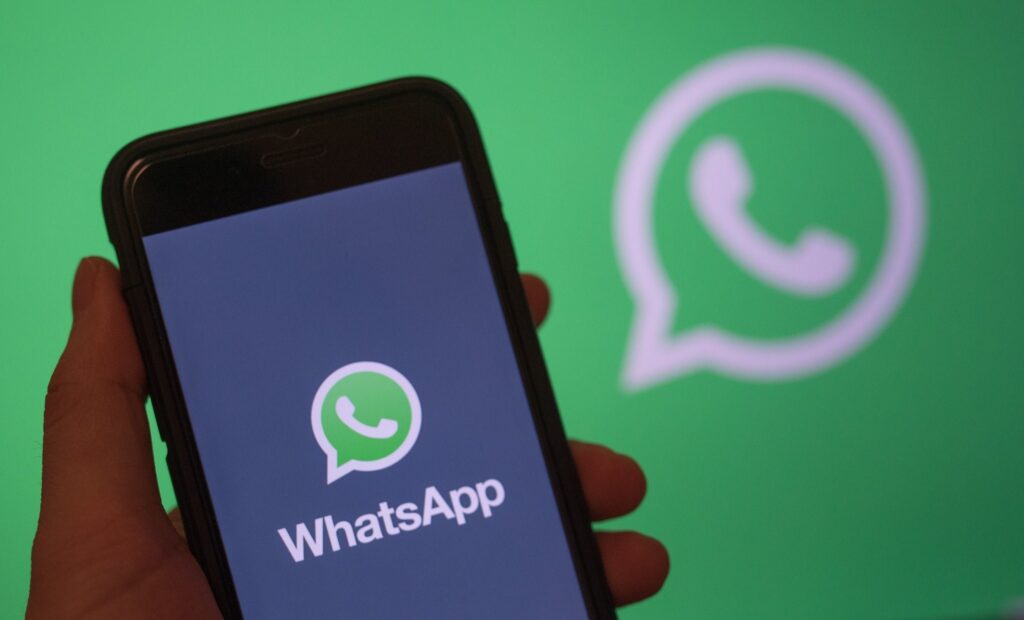 There are a few ways to remove a WhatsApp spy app from your Android or iOS device. By doing your best to protect your account, you can seriously reduce the likelihood of your account being spied on, Sky News reported. These ways are listed below:
Use a reliable anti-malware program.
These are constantly updated to keep up with advances in spyware technology and can sometimes do a great job of detecting and getting rid of spy apps. You can check out Norton or Kaspersky.
Regularly perform a factory reset on your device to erase all files and programs from it.
This also removes any spyware that may have been installed on your device. However, always remember to back up all your data, including WhatsApp, before proceeding with a reset.
Conclusion
As you can see, when someone tries to spy on your WhatsApp, it can be pretty scary and harmful. Often, while people use phone monitoring apps to track their children or employees, hackers can also abuse them to spy on WhatsApp or other aspects of their devices. This guide has shown you the key signs to watch out for, along with what you can do to remove a WhatsApp spy app from your device. And don't forget to see how to locate a phone number on our site if you've noticed messages from unknown numbers.
So, always be vigilant, and you will be able to keep yourself safe online!