OTP stands for One Time Password which means you can use this password one time. Same in the EasyPaisa app, need OTP when you sign in.
In most cases, after the latest EasyPaisa app update 2023 the OTP does not Fetch problem occurs. So here is an explanation of how to solve out "OTP Not Fetch Problem" in the EasyPaisa app.
Further, this issue occurs when you used the EasyPaisa account more than on one device. So keep in mind you can use the EasyPaisa account at a time on one device so make sure your account logs out from all other devices. If OTP does not fetch, then you can't be able to access it in the EasyPaisa account. So you need to know first why this issue occurs.
How to Solve EasyPaisa OPT Fetch Issue in 2023?
Here are three tips for Fix OTP not fetch issue, follow the tips, and then you will be able to fix this issue:

Update the EasyPaisa App
First of all, you need to update your EasyPaisa app from the Google Play Store or Apple store. In most cases, the version will be old that you are using and the EasyPaisa app don't support properly for your device. So the "OTP Not Fetch" issue occurs. Follow the instructions to update EasyPaisa App:
Open Google Play Store or Apple store
Type "EasyPaisa"
Install or update the app.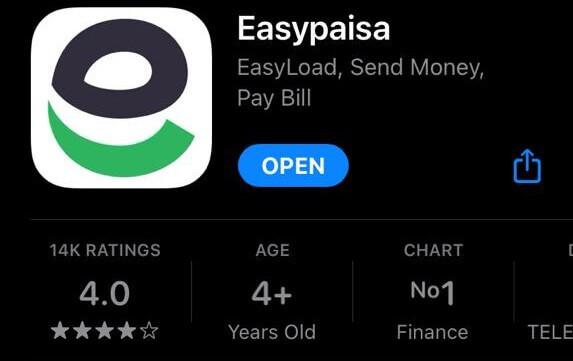 This way your issue will be solved, don't worry if this method doesn't work then go ahead and follow the 2nd method.
Clean Cache & Data
Sometimes cache remains when you used multiple Easypaisa accounts. Clean cache & data in the EasyPaisa app then the "OTP Not Fetch" issue will solve. Follow the instructions in which you can able to clean the cache and data from the EasyPaisa app:
Go into the phone settings
Click on install apps settings
Find the "EasyPaisa app"
Click on it and clean the cache & data.
After this, you need to open the app and enter the basic detail for login. Hope so the issue will solve. If not, then you can use the third method mentioned below.
Manually Copy the OTP
In most cases, this method doesn't work but when you try more than 2 times and still have OTP Not Fetch issue then you can copy the OTP manually and paste it into the EasyPaisa app. make sure you copy the correct OTP that was received through SMS by official EasyPaisa.
Note: Don't share OTP with anyone, make it secure.
Conclusion
Recently, I changed my mobile and install EasyPaisa on my new iPhone but had faced this issue "OTP Not Fetch". But using these methods mentioned above, solve this issue. We recommend you try these methods and will help you to fix the "autofill SMS verification code so that OTP code will be automatically filled" problem.
FAQs Related to OTP Not Fetch in Easypaisa
Why is my Easypaisa OTP not working?
There would be various reasons why your Easypaisa OPT not working. So you can just resend OTP 3 times a day, keep in mind when you try OTP more than one time then this issue occurs. If the issue still persists Telenor users can call 3737 and non-Telenor users can call 042-111-003-737 from their mobile phones.
What is the OTP number in Easypaisa?
OTP stands for "One-time password". In Easypaisa OTP is an essential part of the verification of new or existing Easypaisa accounts.