You've probably already heard about the importance of PDFs, but you might not understand why. It's because PDFs are an easy way to save and share documents. They're especially useful when you need to send a file from one person to another or share a document with someone who wants specific information from you.
But what if you need to merge multiple PDF files together? That's when things get even more complicated because each file has its own format and structure. But luckily, there is a simple way that can help you merge multiple PDF files together without having to worry too much about it.
If you need to merge multiple PDF files into one document and don't want to spend money on it, this quick guide will assist you in the right way.
Use Online PDF Merger
Mergepdf.io is a free online tool that lets you combine multiple PDF documents into one. Days have gone when you had to follow complex manual techniques to consolidate two or more documents.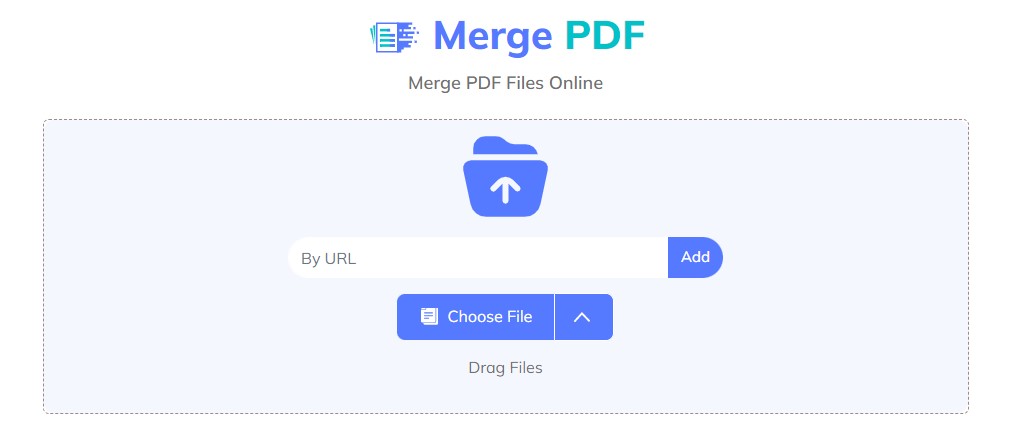 If your work requires combining multiple files, then this is the best way to go about it. There could be some other ways too that allow you to combine PDFs; however, they might not be as effective as Merge PDF.
If you are looking for a fast, free, and efficient way to merge multiple PDFs, then there is no better option than a PDF merger tool.
How it works
The tool is based on a simple working style that should not be tricky for novice people. Here is how you can combine PDFs with the help of an online PDF merger tool.
Select PDFs: The first thing you need to do is pick up files that you want to combine. You can simply drag and drop them or upload them from an online cloud storage service. The tool lets you choose files from different destinations. Alternatively, you can also copy and paste the URL of the file that you wish to upload.
Arrange them: In the next step, the tool allows you to set the order of your PDFs before you combine them. There is no need to get worried about this step if you do not need any specific order for your files. However, set the arrangement of files if you want them to appear in a specific order in the final big output.
Merge PDFs: Once you have sorted the sequence, it's time to merge. All you have to do is click the 'Merge PDFs' button to get a consolidated version of multiple PDF documents.
The tool lets you see the preview of the final PDF file before you continue downloading it. Take a closer look and make sure it looks exactly the same as you want it to be.
Want to share the merged PDF file with friends or colleagues? No worries at all, the online PDF merger allows you to quickly share the document with anyone through Email, WhatsApp, and even a direct URL.
You can also download the file on your device, save it for future use, or share it with anyone when required.
Why Choose an online PDF Merger Tool
Free
There are many reasons why you might need to merge PDFs. You may want to combine two or more documents into one, or there could some other purpose. Whatever your reason, we have a solution for you.
The best part is that our PDF Merger Tool is completely free. There's no installation required, so you can start using it right away. You can also merge any number of files at once, which makes it ideal for large-scale projects.
No Installation
Merging PDFs is a tedious task. It requires a lot of time and effort, and it can be a real headache if you are not careful. There are several options available, but they all require you to install an application on your computer. This can be very inconvenient, especially if you do not want to get involved in any kind of installation process.
The best way to avoid this is to choose an online PDF merger tool that will allow you to merge multiple PDFs without downloading or installing any program on your device. This is a great way to save time and energy, which will help you finish your work faster than ever before.
Instead of manually merging files into one, you can use an online PDF merge tool to do it automatically in a few clicks.
Quick and Efficient
One of the best things that Merge PDF IO a great tool is its ability to work quickly and efficiently. No matter how many files you want to merge, it works super fast to combine files on the go. There are no hardware requirements for the tool to work as described. It works fine on any device or browser type.
You can merge files on Android, Windows, Mac, or any other operating system. You just need a stable internet connection that can help you convert multiple files into a single document.
Secure merge solution
The tool is absolutely secure to use because it does not require any personal information from you. Users do not have to register themselves before using it. You just have to visit the website and start merging files right away.
Furthermore, the files you upload get deleted after processing your merge request. That means you will not have to worry about the sensitive information saved in your PDFs. They will vanish from the tool's server after you have successfully combined multiple PDF documents.
Conclusion
Merging multiple PDFs is a task that requires more than just a little patience, especially if you want to merge them into one document and ensure that the result is error-free.
If you want to merge your files quickly and efficiently, then an online PDF merge tool is the best solution for you. These tools are free and easy to use; they don't require any installation or installation on your computer. All you need is an internet connection and a basic knowledge of how to use them. The best part about these tools is that they work fast and produce high-quality results without requiring too much manual intervention on your part. They are also secure, so they won't let anyone access your files.