Have you ever seen a major brand without a logo? No? That's because they don't exist! A logo influences how customers perceive a brand, so it's crucial for it to be outstanding. But how do you create one?
Don't worry! By reading this guide, you will learn how to design the perfect logo for yourself and your business. Let's talk about defining brand identity, the characteristics of a good logo, and choosing the right design.
Business is indeed like dating – you're trying to attract the right customers and make them fall in love with your brand. So, think of your logo as your dating profile picture. It's what will pique people's interest and make them want to know more about you (or swipe right because you're not their type). So, you want to look your best, right?
Your logo will have a significant impact on the first impression your business makes: it provides information about your brand and tells customers whether it fits their needs.
Since your logo is an integral part of your brand, you want to ensure it works well. Your logo will be on all your branding materials. It will be looking at your customers from your website, packaging, and business cards. Make it count! A great, professionally designed logo can not only convey what you represent but also create a positive first impression and help you stand out from your competitors.
Before diving into designing your logo
You want your logo to reflect your brand's individuality. To do this, you first need to understand what makes you unique and what your brand represents. Having a clear understanding of what sets you apart and what your brand represents will make it much easier to choose a design that complements and enhances this picture.
Create a mood board
If you are a visual person, a mood board can be the perfect tool to inspire you. You can create a physical board by cutting and pinning printed images or make a digital one (Pinterest would be an obvious choice here). Just gather all the images that appeal to you – they could be other logos, color combinations, illustrations, or graphics that simply blow your mind! You will see that your mood board will reflect the style and design you aspire to in no time.
How to design your logo?
Now that you have a clear understanding of your brand and feel inspired, it's time to start bringing it to life through design. There are many different elements involved, from colors, shapes, and graphics to typography. Breaking down each component and understanding what it can do for your logo will help you approach the design step by step rather than overwhelming it all at once.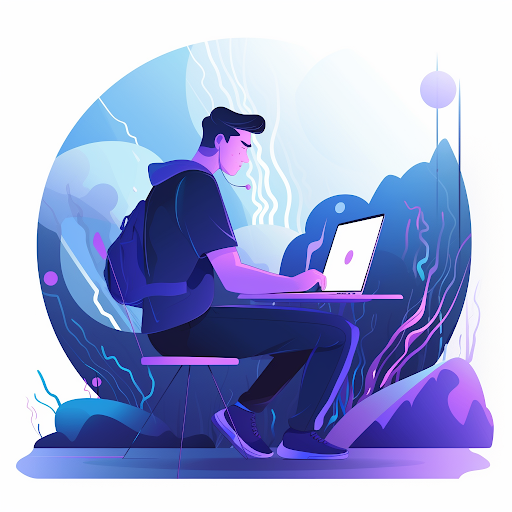 Create your own unique logo with the help of the Turbologo generator
Choosing the design style for your logo is a crucial step that will define the visual representation of your brand. Depending on the nature and goals of your business, you can opt for a classic, modern, minimalist, vintage, or other style that highlights your company's uniqueness.
In conclusion to the logo design section, it is essential to emphasize the importance of carefully crafting each element to create a logo that not only effectively represents your brand but also leaves a positive impression on your target audience. You will need to gather all your ideas, inspirations, and preferences to transform them into a logo that becomes a visual symbol of your brand and its values. Take your time and consider each step carefully to create a logo that will serve as a powerful tool in promoting your business.
FAQs
What should I consider when designing a logo?
Consider your brand identity, industry, competitors, logo type, colors, fonts, and how it looks at different sizes. The logo should reflect your brand.
How many initial sketches should I do?
Sketch out at least 10-15 initial logo ideas. Don't self-edit at this stage – let your creativity flow freely.
Should I design the logo myself or hire a designer?
If you lack design skills, it's best to hire a professional graphic designer to create the logo. They can help develop concepts and execute them properly.
What file formats should the logo be designed in?
Have the logo designed as vector artwork in .ai or .eps file formats. This allows the logo to be scaled without losing quality.
Can I get logo feedback from others?
Share your logo concepts with target users, colleagues, and professionals to get objective feedback. Knowing how others perceive your logo is invaluable.