Utilizing digital media to run your company is perhaps one of the most effective ways to enable it to stand out in the industry. It exposes your products or services to a broader audience across the globe. It also makes it easier for your teams to engage and share information.
Digital media is a type of channel that covers promotional messages delivered to the target audience through electronic gadgets like computers, mobile phones, podcasts, etc. It increases your chances of attracting more customers to increase revenues.
You can take care of your business's digital media by yourself. However, hiring a full-service digital media company would be a good idea.  
If you're considering outsourcing your company's digital media needs, here are some of the reasons to convince you that it's the right thing to do.
Focus On Managing Your Company 
As a business owner, you may want to address several things within the same day. These include monitoring workers, engaging with existing customers, finding new clients, attending business meetings, etc. That means that you may not have enough time to manage your company's digital media requirements.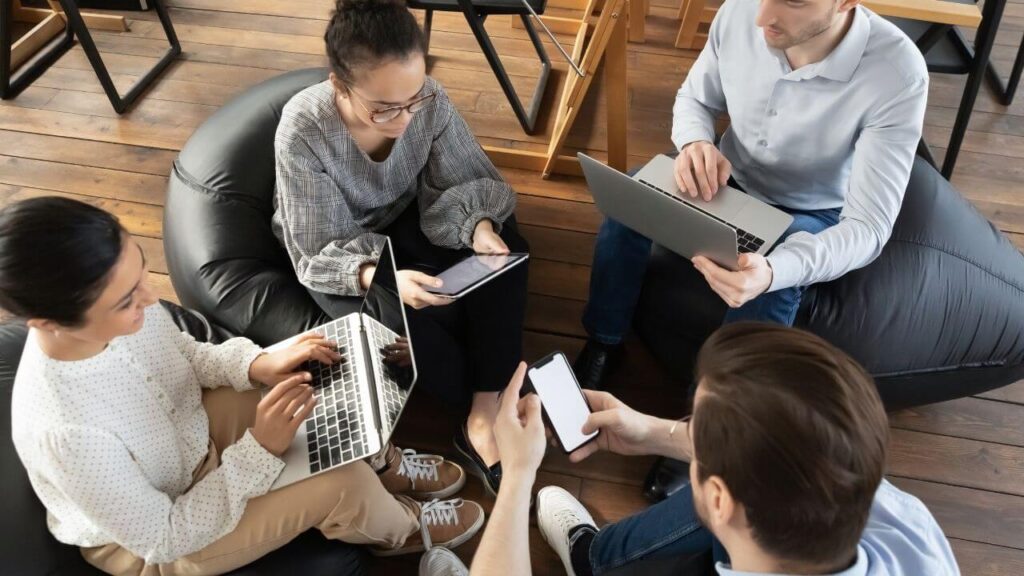 Do note, that digital media function is a complex process that'll require you to devote much of your time to it. And if you do so, you won't find enough time to focus and address other important matters. For that reason, you should consider outsourcing your digital media function.
Outsourcing is one of the best ways to foster the growth of a business. The outsourced company will take full charge of your digital media efforts, allowing you to focus your time on managing other company affairs.
Minimize Your Overall Costs
Increased costs can be a barrier to your company's success because it reduces your profits. You can't run your business for the foreseeable future if you're making very little or no profits.
Managing your business digital media internally requires you to employ several workers. The more employees you've got, the more labor expenses you incur.
The labor law requires you to pay monthly salaries to your permanent workers regardless if they're productive or not. This can severely harm your business profits. You can avoid that by outsourcing your digital media services. 
Outsourcing digital media services involves hiring experts on a seasonal basis or when necessary. Doing that eliminated the need to have a full digital media in-house team. You'll need only two or three full-time permanent workers to manage the system. This allows you to minimize your labor expenses.
Besides, installing an entire digital media infrastructure can cost you a lot of money. You'll have to buy equipment and software and maintain them. This also attracts more unexpected expenses to your company in the long run. If you're not careful, your business will make losses.
That said, if you hire a digital media company, you don't need to spend anything for the equipment, tools, and salary because it comes with the package. It goes without saying that outsourcing digital media function enables you to minimize costs to increase profits.
Adapt To Modern Technologies Quickly
Technological advancements are developing faster. Some strategies and tactics that may have been effective in the past might not be good enough to run a successful business in today's business world. However, you must exert more effort to remain on top of the latest trends for your company to remain relevant and competitive.
Adapting to new technologies isn't always easy. This is especially true for anyone who isn't a technology expert.
Most business owners are trained managers. They know very little about technological aspects. If you're one of them, you can have a big challenge implementing new technologies in your business. That's why it's advisable to work with a digital media service provider.
Most digital media teams are gurus in technology. They can advise you to utilize the right strategies to run your company. For instance, the service provider can help you install modern software in your business systems to streamline operations.  
It Is A Scalable Service
Today you might be managing a small company. But as a visionary entrepreneur, your firm will grow big in the future. You might be forced to replace your current digital media tools when that time comes.
Besides, you might need to employ more workers as your company grows. That'll attract extra cost to your company. You can avoid such future costs by finding digital media services for your company from the beginning.
Digital media services provide scalable solutions to accommodate your company today while you're starting up and, in the future, when it expands.
Takeaway
Working with digital media services is one of the best strategies to grow your company. It enables you to reduce costs and get time to manage your operations. However, you must find a reliable company, so when selecting a digital media service provider, you may want to consider experience, reputation, pricing, and availability.