With more than 200 million active daily users, Twitter is an indispensable part of almost any successful digital marketing strategy.
It may be "only" the fifth most popular social media platform in the world, but it offers a wide variety of benefits, including opportunities to drive sales, generate leads, build your brand, and collect valuable customer insights.
That said, there are also more than 500 million tweets sent each day, so if you want to grab and hold onto your audience's attention, you'll need to be savvy and strategic.
A fast-paced social network like Twitter can be intimidating for the less experienced digital marketer, but worry not. We have compiled advice from leading digital marketing companies and put together this guide to help you create and run a highly effective Twitter marketing strategy.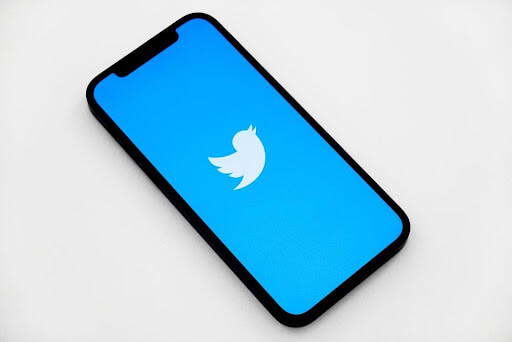 Building a Twitter Marketing Strategy
Every social media platform, including Twitter, should be approached with a clear action plan. If you want to succeed, you'll need to understand how the platform fits into your overall digital marketing strategy.
This means you'll need to audit your Twitter accounts, if you have any, and collect information on the engagement rate, number of followers, and other similar metrics. This will give you your Twitter performance baseline, which you can use to set your goals.
Having clear and measurable goals is the key to success on any social media platform. Unless you understand exactly what you're going for, it will be exceedingly difficult to know whether your strategy is working.
Once you have your goals in place, you'll want to check out what your rivals are doing. Analyzing the competition will help you refine your own goals and close the gaps in your strategy.
Finally, you need to keep evaluating your progress against the goals you set at the very beginning. You should have more than enough metrics available, so think about what really matters. Getting retweets on a meme is great, but it won't necessarily translate to sales or conversions.
Special note: "If you are a social media marketing expert looking for a job, there's a good website for you to visit".
Top 5 Twitter Marketing Tips
Having a Twitter marketing strategy is only one piece of the puzzle. Once you know what you want to achieve and have a rough idea of how to approach the goals you've set, you'll need to employ some Twitter-specific techniques.
Below, we present five of our favorite tips you can follow to establish and maintain a robust Twitter presence.
Complete Your Profile
This may sound basic, but you'd be surprised by how many businesses fail to give their Twitter profile the attention it deserves.
Many small business owners want to get right into tweeting as soon as they create an account, as they feel that volume is the key to maximum exposure.
While tweeting a lot may have its upsides, nothing beats a professional, on-brand profile when it comes to making a good first impression. Carefully consider each element of your profile and how it helps inform your audience and reinforce your brand.
For example, you want your handle to include your company name, and you should try to make your handles consistent across social media platforms.
Also, since your profile photo will show up every time you tweet, it should look as sharp as possible. Your best bet is to use your logo or wordmark in the right dimensions for a crisp image.
You probably won't need to change your profile photo too often, but you might want to update your header image to provide up-to-date information and reflect your current marketing efforts of product offerings.
Make sure to use your website's URL in your bio, along with a snappy tagline. Remember, the Twitter bio is capped at only 160 characters.
Finally, adding a location will make your profile seem more trustworthy, which is particularly important if you're running a small business with a physical storefront.
Use Your Authentic Voice Consistently
As you might already know, Twitter is a chatty platform. Sure, it also supports images and videos, but the only true way to connect with your followers and win more fans is to have an appealing, authentic brand voice.
If you're the only person in charge of the company account, this should not be a problem. But if you have multiple people managing your account, make sure that your tweets have a consistent tone. Of course, this applies across all your social media platforms.
If consistency is the most important trait, authenticity is a close second. Your audience won't be as interested in your tweets if they sound like they were written by a robot, no matter how consistent the voice is.
Twitter is all about the idea of real people communicating and engaging with each other, so go for accessible, plain language over industry jargon.
Pro tip — make sure to spell-check every tweet before posting. Unlike most other social media platforms, Twitter does not have an "edit" button.
Run Twitter Polls
Twitter isn't exactly a content creator dreamland.
There aren't as many creative options for engagement as there are on other social media platforms such as Facebook or Instagram, not to mention YouTube and TikTok.
Instead, Twitter focuses on conversations: mentions, replies, and rabbit-hole tweet threads.
That said, there is an exception to this format — Twitter polls. These allow you to ask questions and offer up to four answers for your followers to choose from.
They are a great way to generate engagement because online users like to share their opinion, especially if it only takes a click to do so.
The benefits of Twitter polls are numerous. They allow you to gather valuable feedback, learn about your customer's preferences, test product ideas, and so on.
Master the Hashtag
Hashtags have become ubiquitous on all social media platforms, but Twitter is their birthplace. As such, they remain a powerful tool for discoverability and engagement.
If you can master the use of Twitter hashtags, you will be able to create more of an impact and reach wider audiences with your content.
To start, check out the hashtags that are trending in your niche and industry. You can collect valuable insight from your competitors.
You'll also want to create a branded hashtag unique to your business. You can use it to collect and curate content related to your brand, which is ideal for finding user-generated content and launching promo campaigns.
The Explore page lets you check out the topics and hashtags that are currently trending. Joining the conversation on a divisive or exciting topic gives you visibility among new audiences.
Just make sure you know what you're talking about before voicing your opinion.
Listen
In a well-balanced conversation, you can't just keep on talking.
Sometimes, you need to be quiet and listen as well. On Twitter, listening means paying attention to the conversations that provide deeper insight into your community and your audience.
This way, you can find out what people think about your products and your brand along with other trending and interesting topics.
Social listening will help you refine your messaging, as well as build trust and loyalty by proactively addressing your audience's complaints and pain points.
Some topics you should keep an eye out for include:
Industry buzzwords and hashtags

Your business name (duh!)

Your competitor's names

Trending topics relevant to your business.
At the end of the day, your Twitter marketing strategy will depend on your goals and everything that makes your brand and organization unique.
However, following the five tips outlined above should get you moving in the right direction.
FAQs
What is Twitter for Business?
Twitter for Business is the use of the Twitter platform to promote, engage, and communicate with customers, prospects, and followers in order to achieve specific business goals, such as increasing brand awareness, driving website traffic, and generating leads.
How often should I tweet for my business?
The optimal frequency for tweeting varies depending on your goals and audience. Generally, posting 3-5 tweets per day is a good starting point, but it's essential to monitor engagement and adjust your strategy accordingly.